Dr. Vianca Cabrera was born and raised in Miami, Florida. She received her Bachelor's Degree from Duke University in Durham, North Carolina. After graduating from Duke University, she returned to Florida and obtained her Doctoral Degree in Dental Medicine from Nova Southeastern University. Upon completing dental school, she moved to Boston Massachusetts to pursue her chosen specialty of periodontics at Boston University. She earned a Master's Degree of Dental Science in Oral Biology and a Certificate in Periodontics and Implantology. Dr. Cabrera, a Florida board certified dentist, is a member of the American Academy of Periodontology as well as the American Dental Association, the Florida Dental Association and the South Florida Dental Association. Dr. Cabrera is further certified in oral and nitrous oxide sedation and in the very popular Pinhole Gum Rejuvenation Technique.
In her free time, Dr. Cabrera loves to spend her weekends enjoying Miami with her husband and 2 kids.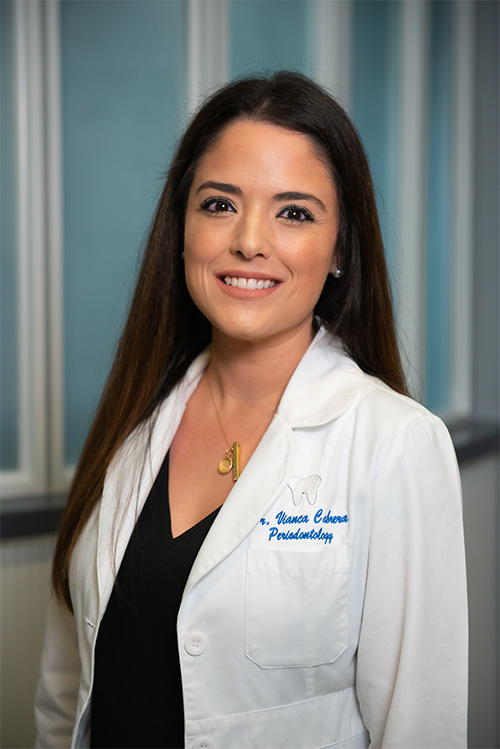 Ready to Schedule an Appointment?