Botox in Pinecrest
Contact Dental Avenu today to learn more about our dental services.
Book an Appointment
Revitalize Your Appearance with Botox in Pinecrest FL at Dental Avenue
Dental Avenue, your premier dental destination in Pinecrest, FL. We pride ourselves on providing exceptional dental care, and we're excited to offer an additional service to help you achieve a refreshed and youthful appearance: Botox. Led by the esteemed Dr. Sandra Diaz, our dedicated team is committed to delivering excellent dental services, including General Dentistry, Cosmetic Dentistry, Orthodontics, Endodontics, Oral Surgery, Restorative Dentistry, Sedation Dentistry, Emergency Dentistry, Sleep Apnea Treatment, and Botox.
At Dental Avenue, we understand the desire to look and feel your best. That's why we have expanded our services to include Botox treatments. Botox is a safe and effective way to diminish the appearance of fine lines and wrinkles, giving you a more rejuvenated and youthful look. With our expertise in facial anatomy and aesthetics, you can trust us to provide natural-looking results that enhance your overall appearance.
Why Choose Botox in Pinecrest, FL at Dental Avenue?
Expertise in Facial Aesthetics: Dr. Sandra Diaz and our skilled team have in-depth knowledge of facial anatomy and aesthetics. We have undergone specialized training to ensure precise and effective Botox treatments, tailored to your unique needs.
Comprehensive Dental and Aesthetic Care: Dental Avenue is your one-stop destination for dental and aesthetic services. Combining Botox with our comprehensive dental treatments allows us to address all your oral health and facial rejuvenation needs under one roof.
Natural-Looking Results: We believe in enhancing your natural beauty, not altering it. Our experienced professionals use Botox strategically to soften lines and wrinkles, resulting in a refreshed and rejuvenated appearance that looks completely natural.
Customized Treatment Plans: We take the time to understand your goals and concerns. Our personalized approach allows us to create tailored treatment plans that address your specific areas of concern, ensuring optimal results.
Minimally Invasive: Botox treatments are minimally invasive and require no downtime. You can conveniently schedule your appointment during your dental visit or separately, knowing that you can return to your daily activities immediately afterward.
Boost in Confidence: When you look your best, you feel your best. Botox treatments at Dental Avenue can boost your self-confidence, helping you feel more comfortable and satisfied with your appearance.
Highly Recommended: Patients consistently recommend Dental Avenue for our exceptional dental services and now for our Botox treatments as well. Dr. Sandra Diaz and our team have established a reputation for delivering excellent results and providing exceptional patient care.
Convenient Location: Our dental office is conveniently located in Pinecrest, FL, making it easily accessible for residents in the area. To schedule your Botox appointment or reserve your dental visit, please contact us at 786-703-4978.
If you're seeking Botox treatments in Pinecrest, FL, Dental Avenue is your trusted destination. Led by Dr. Sandra Diaz, our outstanding team is dedicated to providing excellent dental care and helping you achieve a more youthful and revitalized appearance with our Botox treatments. Experience our exceptional dental services and the added benefit of Botox to enhance your overall aesthetic. Contact us today, and join our long list of satisfied patients who recommend our services wholeheartedly.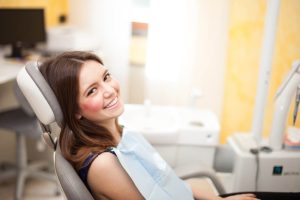 Ready to Schedule an Appointment?