Restorative Dentistry
Contact Dental Avenu today to learn more about our dental services.
Book an Appointment
Miami Restorative Dentistry
Dental health is an integral part of overall wellness. Unfortunately, many daily activities can impact dental health. Food, beverages, cigarettes, and disease all take a toll on the structural integrity of your teeth.
Over time, these things can lead to chronic tooth decay, tooth loss, gum disease, and more. In addition, various types of accidents can inflict physical damage on the jaw and teeth. With restorative dentistry, you don't have to live with the pain and loss of function that comes with tooth damage.
At Dental Avenu, our mission is to help you restore your teeth's health and aesthetics . To do this, we offer all our patients personalized service, cutting-edge restorative dentistry treatments, and highly skilled and experienced physicians.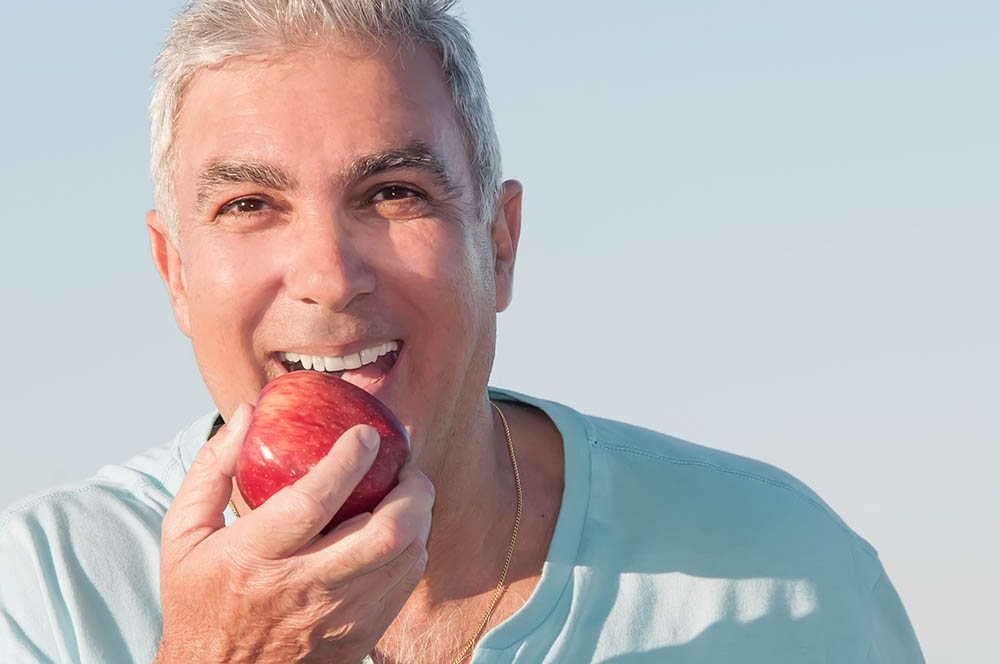 The Virtues of Restorative Dentistry
At Dental Avenu, our restorative dentists treat various types of oral health problems with state-of-the-art restorative dentistry services.
Dental Implants
A dental implant is a kind of artificial tooth that closely matches the look, feel, and function of your real ones. Our implants form bonds with the jaw bones and provide firm foundations for customized crowns. As a result, dental implants restore the beauty of your smile and allow you to enjoy your favorite foods once again.
Dental Crowns
You may benefit from dental crowns if your teeth have damage from decay or physical trauma but still have strong roots. Dental crowns are custom-made orthodontic tools that completely cover damaged or weakened teeth. Our porcelain crowns restore structural strength while matching the appearance of your natural teeth.
Onlays
Onlays are ideal for teeth that suffer small fractures but are otherwise in good condition. Our dental specialists use high-quality customized porcelain to repair, strengthen, and improve the appearance of partially damaged teeth.
Whitening
Over time, the foods and drinks that you consume can cause gradual discoloration of your teeth Our dental practice offers cutting-edge tooth whitening treatments that can quickly remove unsightly tooth discoloration. With our effective treatments, you'll notice positive results right away.
Dental Fillings
Dental fillings repair damage from fractures or large cavities. Instead of silver amalgams, we use modern composite resin that form strong, durable bonds with your teeth. Composite fillings reinforce your teeth from within, and they closely match the appearance of your natural tooth enamel.
Dental Bridge
Dental bridges work well for patients who suffer from multiple teeth loss in the same area. Bridges attach to the teeth at each side of a gap, effectively replacing the missing teeth in the middle. Modern porcelain bridges match the appearance of your original teeth to create a natural-looking smile..
Reconstruction
Our reconstructive dental services combine several = therapies during one treatment. Reconstruction allows us to target and repair multiple dental issues simultaneously. For example, a reconstructive visit could involve gum contouring, composite fillings, and similar therapies.
Our efficient approach saves you time and eliminates the need for multiple treatment visits.
Contact Restorative Dentists Today
You can count on getting excellent results from the restorative dentistry services at Dental Avenu. Call us now at 786-703-4978 to schedule a dental service in Miami, FL.
Ready to Schedule an Appointment?