Sedation Dentistry
Contact Dental Avenu today to learn more about our dental services.
Book an Appointment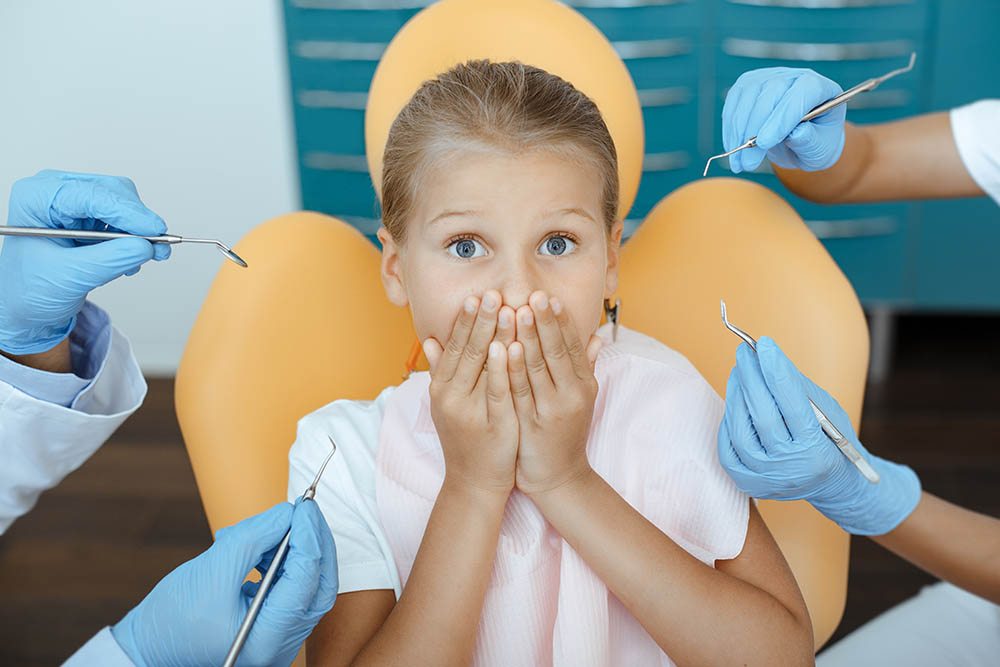 Miami Sedation Dentistry
Make dental appointments fun again. Call 786-703-4978 for sedation dentistry you can trust. 
Many people put off dentist appointments or avoid them completely due to the intense fear and anxiety they experience as these appointments draw closer. Dr. Sandra Diaz, lead doctor at Dental Avenu, can alleviate these fears to help you get the dental care you need.
The cause of the anxiety and fear varies from one patient to another. For some, it's due to an unpleasant memory from a dental session in the past. For others, it's due to embarrassment about their oral health. Regardless of the cause, sedation dentistry is an effective remedy.
We are a compassionate practice with a clear understanding of your concerns. We make every trip to the dentist relaxing using sedation dentistry techniques tailored to your specific needs.
How Sedation Dentistry Can Help You
Sedation dentistry helps you receive oral health treatment in a calm, anxiety-free environment. We find the right sedation technique to put you in the right frame of mind for the specific dental procedure.
With our years of experience in sedation dentistry, we know the right treatment for all types of dental anxiety—from mild to crippling. In mild cases, we recommend some doses of nitrous oxide. In more severe cases, we recommend intravenous or oral sedation.
In many cases, sedation dentistry won't put you to sleep during dental treatment. However, you will feel completely relaxed during your scheduled dental procedure. As the effects of the sedation wear off, you may have no recollection of the treatment. Patients who remember parts of the procedure don't recall any dental anxiety.
Allaying dental fears with sedation dentistry also allows you to schedule and receive different procedures simultaneously.
What to Expect During Sedation Dentistry
Before we initiate sedation dentistry for you, we'll go over your medical and prescription history to rule out unwanted drug interactions. We'll discuss your dental anxiety, highlighting elements that make you uncomfortable.
During the sedation, we'll keep close tabs on your vital signs. Here's what to expect with the different types of sedation:
Nitrous Oxide (Laughing Gas)
    You'll remain alert during the process but feel relaxed and calm.
    The effects of the gas reverse quickly, so you can immediately go back to your daily activities.
    You can drive to and from the appointment.
Oral Sedation
    We'll give you medication to take before you come for your procedure.
    You'll feel sleepy but conscious enough to take questions and respond to instructions.
    The drowsiness remains after the appointment.
    You'll need to arrange transportation to and from the appointment.
    You likely won't recall the procedure.
IV Sedation
    We'll administer the medication in our office.
    You'll remain asleep through the procedure.
    We increase or reduce sedation in line with the readings from your vitals.
    The drowsiness can last more than 12 hours.
    You won't remember the procedure.
Local Anesthetic
    You won't experience drowsiness.
    We inject the anesthetic into the procedure site.
    You won't feel the impact of the procedure on the affected area.
Schedule a Consultation Today
Many patients use dental sedation to make dental visits super comfortable.
Call Dental Avenu Miami, FL, today at 786-703-4978 to discuss your sedation dentistry needs.
Ready to Schedule an Appointment?