Porcelain Crowns
Contact Dental Avenu today to learn more about our dental services.
Book an Appointment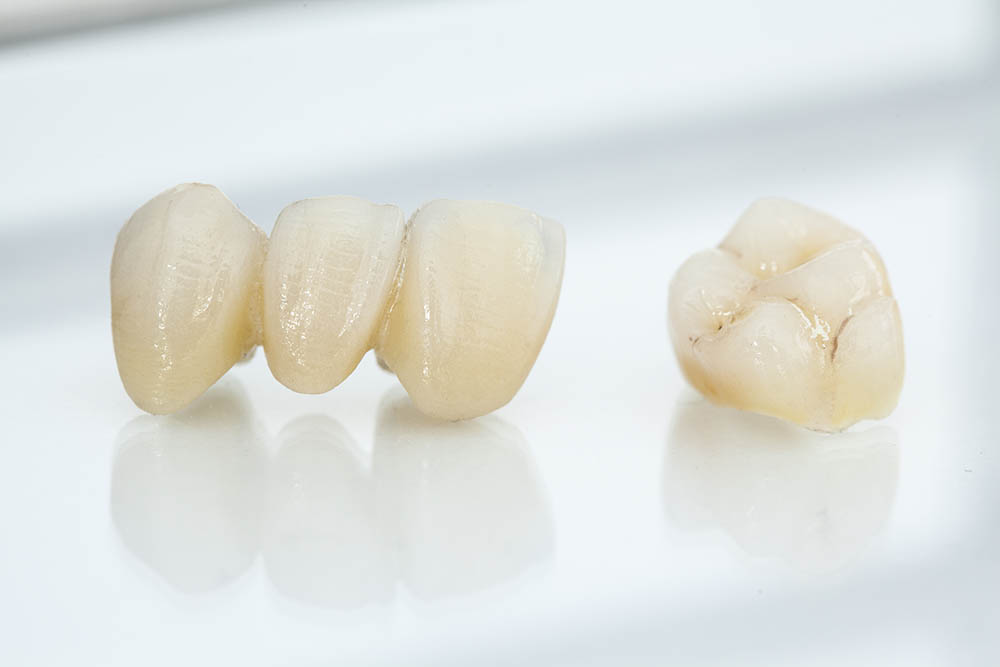 Miami Porcelain Crowns
If you suffer from a chipped, infected or damaged tooth, you might wonder, "am I going to lose my tooth?" Talk to the Dental Avenu team in Miami, FL, about whether porcelain crowns or CEREC crowns might be a good alternative to tooth extraction. We can help you achieve your best, brightest, and healthiest smile.
What Is a Porcelain Dental Crown?
Porcelain dental crowns are dental prosthetics that fit over the top of a damaged tooth. A porcelain dental crown does not replace the living, sensitive pulp of the tooth. Instead, it replaces the hard enamel and restores the biting surface.
With a porcelain crown, you can chew and smile with confidence.
Do I Need a Porcelain Crown?
Porcelain crowns are an ideal solution for people who have:
Significant tooth decay on the tooth surface but is healthy underneath
A damaged tooth that is vulnerable to breakage or decay
Root canals and cosmetic damage to the surface of the tooth
The need for a dental bridge to replace an adjacent tooth.
Dental implants
If the damage to a tooth is too severe for a filling to adequately fix, a porcelain crown can restore tooth function by replacing the top part of the tooth.
Another reason to get a crown is to anchor a dental bridge. In this case, the dentist will grind down a healthy tooth and anchor a crown to the top. The crown holds the dental bridge in place. In many cases, two crowns support the bridge, one on each side.
Advantages of Porcelain Crowns
Porcelain dental crowns provide patients with several benefits.
Porcelain crowns can last over a decade, provide a durable, dependable surface for chewing, and match the appearance of your natural teeth. In addition, you can brush them like any other teeth and do not have to worry about them shifting around like dentures sometimes do. They are also more economical than dental implants, and they stay in place without pastes and adhesives.
CEREC Crowns
One new type of dental crown is the CEREC crown, which consists of a ceramic resin material. Like porcelain, CEREC is hard enough to replace tooth enamel and provide a durable bite.
The main advantage of CEREC crowns is that your dentist can create them while you wait in the  chair. Getting a porcelain dental crown requires patients to wear temporary crowns at first. The dentist then has to wait for several days while the lab makes a permanent crown for each patient.
The streamlined CEREC construction process makes crowns more convenient and less expensive. Receiving a dental crown in a single visit eliminates the risk that your teeth will shift position between one visit and the next.
Get Your Porcelain Crown from Dental Avenu
Dental Avenu patients know they can count on us for the latest dental procedures and cutting-edge techniques. For experienced, compassionate, and dedicated dentistry, including CEREC and porcelain crowns, call us today at 786-703-4978. Dental Avenu proudly serves Miami, FL, and surrounding areas.
Ready to Schedule an Appointment?