Full or Partial Dentures
Contact Dental Avenu today to learn more about our dental services.
Book an Appointment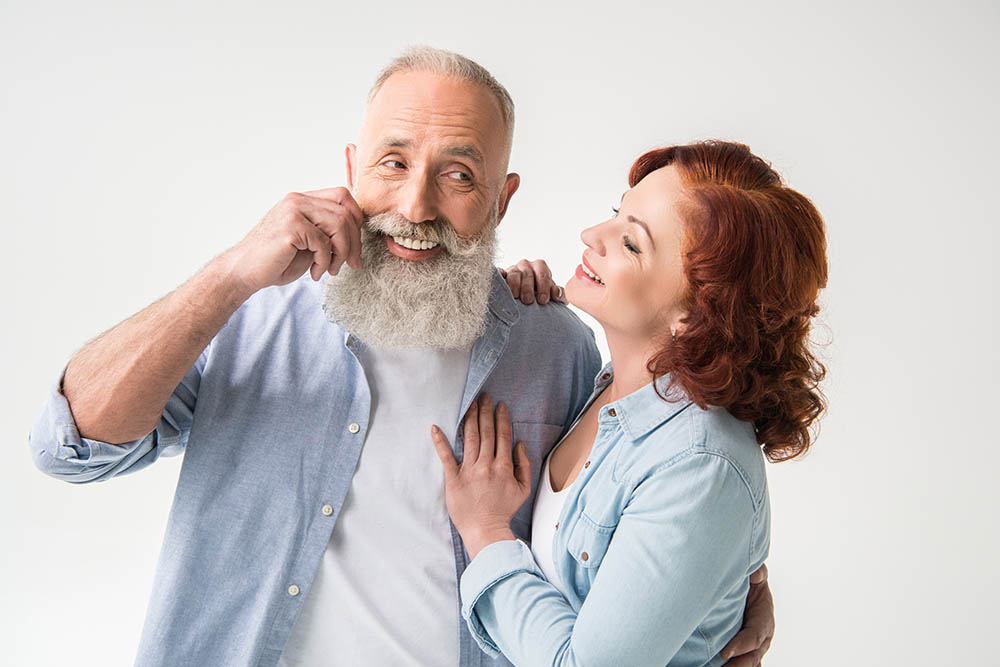 Whether you've lost your teeth due to trauma, tooth decay, poor oral health, or age, the challenges of living with missing teeth are significant. Missing teeth can make it difficult to eat or speak, and ill-fitting dentures can irritate the gums or shift uncomfortably. As a replacement for missing teeth, properly fitted full or partial dentures from Dental Avenu in Miami, FL, can restore your smile and confidence.
Choosing the Right Dentures for You
Modern dentures provide a comfortable, cost-effective, and convenient replacement for missing teeth. Dentures look and function like natural teeth, allowing you to eat the foods you love and smile confidently. We provide full or partial dentures to patients who want to look and feel their best with a complete set of teeth.
Full Dentures
Full dentures are a suitable option when all your natural upper and/or lower teeth are missing. They consist of a thin acrylic base that sits comfortably on the gums. Porcelain or acrylic replacement teeth are built into the base and resemble natural teeth. You can remove your dentures whenever you need to.
Partial Dentures
If you have some remaining healthy teeth, you can opt for partial dentures instead of full dentures. Partial dentures attach to your existing teeth with a clasp to anchor them. Partial dentures are also removable, just like full dentures.
Dental Implants and Dentures
Sometimes, a combination of dental implants and dentures replaces missing teeth. The implants hold the dentures secure and firmly for a reliable fit. Implant-secured dentures usually last longer and have the most natural appearance of all dentures.
Denture FAQ
What if My Dentures Stop Fitting?
Proper denture fit is crucial for a good patient experience. Changes to the jaw shape and structure can cause your dentures to stop fitting. Replacing your old dentures with properly fitting ones can end all the shifting, slipping, and irritation.
How Should I Care For My Dentures?
You can use a denture cleaning brush and a nonabrasive denture cleaner to care for your dentures. Don't use regular toothpaste with your dentures because it can melt them.
What Other Options Are There for Replacing Missing Teeth?
Depending on the health of your teeth and how many you have remaining, dental implants or porcelain dental bridges can serve as alternatives to dentures.
Dental Implants 
Dental implants provide a long-lasting, natural-looking option for replacing a few missing teeth. After implants have healed, dental crowns or bridges can be attached to the implants.
Porcelain Dental Bridges
A porcelain dental bridge consists of an artificial tooth with a crown on either side. The crowned teeth support the artificial tooth the same way the columns underneath it support a bridge. Porcelain dental bridges can last for many years, but the crowned teeth can weaken over time from the stress of supporting the artificial tooth.
Schedule Your Appointment Today
If you want full or partial dentures to restore your smile and the function of your teeth, we're here to help. Call 786-703-4978 to schedule an appointment with the Dental Avenu team.
Ready to Schedule an Appointment?