ClearCorrect
Contact Dental Avenu today to learn more about our dental services.
Book an Appointment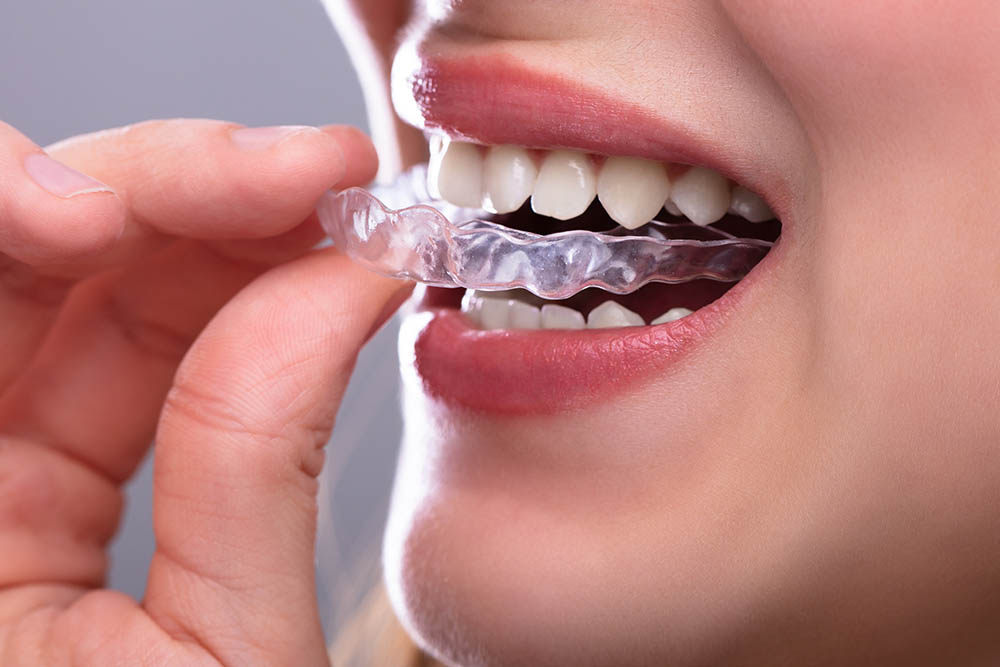 Do you want to learn more about ClearCorrect and how this treatment option can help you straighten your teeth? Dental Avenu offers ClearCorrect in Miami, FL, and can help you find the best treatment for crooked and gapped teeth. We will help you achieve a more confident smile!
What is ClearCorrect?
ClearCorrect aligners are an affordable alternative treatment option for crooked teeth or teeth with gaps between them. This simple treatment doesn't require diet restrictions or lifestyle changes.
We ensure that you are an ideal candidate for ClearCorrect at an initial consultation. Then, the dental team at Dental Avenu will digitally scan your teeth to create a treatment plan that includes a specific number of clear aligners. You only need to wear the aligners and follow our dentist's instructions.
We make the aligners fit your natural teeth perfectly. We only add a slight adjustment so that the aligners slowly guide your teeth into the appropriate alignment for your jaw and bite. You can discover how beautiful your smile can be with non-invasive ClearCorrect aligners.
How Does ClearCorrect Work?
You will wear the aligners every day until you complete the entire series of aligners and finish your treatment plan. The dental professionals at Dental Avenu will provide you with a new set of aligners at prescribed times. As a result, we'll help align your teeth over the treatment period.
You will need to wear the aligners every day. You only need to remove the aligners when it is time to eat or brush and floss your teeth.
ClearCorrect does the rest of the work! The aligners will slowly push, pull, and guide your teeth into the best alignment formation over time.
Some treatment plans may be as short as a few months. However, other cases may take up to two years or more to complete treatment. Your dentist at Dental Avenu will discuss your case with you and determine the best route to your oral health goals.
Benefits of Using ClearCorrect
You already know that ClearCorrect helps straighten teeth. Did you know that this treatment option has other benefits?
Additional benefits of ClearCorrect aligners include:
Reducing crowding of teeth
Correcting overbite or underbite
Improving overall oral health
Providing a non-surgical solution
When your teeth and bite are crooked or out of alignment, you may have difficulties chewing and effectively cleaning your teeth. Tooth crowding can lead to cavities and more. ClearCorrect fixes the underlying issues that can lead to more severe oral health problems in the future.
Schedule a ClearCorrect Consultation Today
Are you looking for an effective way to straighten your teeth and improve your oral health? See one of our dental professionals to learn if you qualify for ClearCorrect. Severe cases of malocclusion may require a referral for more in-depth orthodontic treatment.
To schedule your first consultation for ClearCorrect, call Dental Avenu in Miami, FL, by dialing 786-703-4978. Our highly-qualified dental team is ready to guide you through your treatment plan with compassion and professionalism.
Ready to Schedule an Appointment?