Cosmetic Dentistry
Contact Dental Avenu today to learn more about our dental services.
Book an Appointment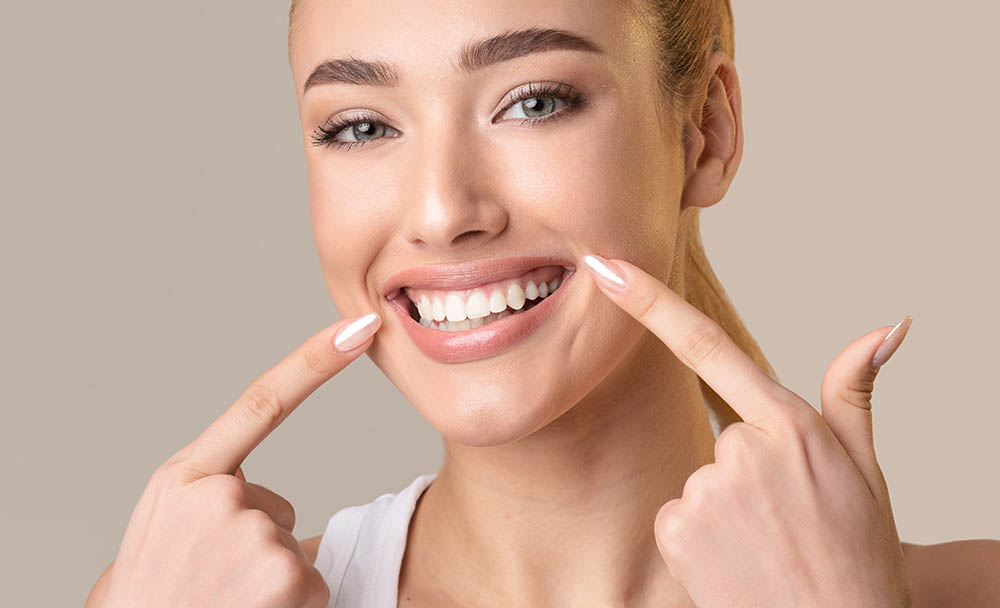 Tooth decay, poor oral health, and other factors can keep us from smiling confidently. Dental Avenu offers cosmetic dentistry services in Miami, FL, to improve the aesthetics and appearance of the teeth and gums. Our cosmetic services can help you build confidence by restoring and enhancing the beauty of your smile.
Cosmetic Dental Procedures 
If you're unhappy with your smile or the appearance of your teeth, cosmetic procedures are a great way to create the smile you've always wanted. Dental implants, teeth whitening, crowns, fillings, veneers, and other cosmetic dental procedures can help accomplish the following:
    Replace missing or broken teeth
    Brighten and whiten discolored teeth
    Repair cracks and fill gaps
    Fix overcrowding
    Contour and shape the gums
    Reshape teeth
If you're unsure what procedures could help your teeth, we can assist. Our team has the experience and knowledge to evaluate your smile and determine which cosmetic procedures are best for your individual needs.
Porcelain Veneers
Porcelain dental veneers address imperfections like gaps, chips, and discoloration. Veneers consist of thin layers of porcelain that a dentist applies to the teeth with a special adhesive. They're a natural-looking and virtually painless way to improve the look of your smile.
The process of getting veneers is simple and easy. First, the dentist creates a mold of your teeth to ensure the veneers look as natural as possible. Then, the dentist applies the veneers to each tooth with a strong adhesive to ensure they can stand up to eating, drinking, and regular brushing.
Porcelain veneers are similar to porcelain crowns but differ in application. Veneers only cover the front surface of your teeth, while crowns cover the entire tooth.
Teeth Whitening 
Drinking coffee, using tobacco, eating sweets, and other lifestyle habits can discolor and stain teeth. DIY home kits can help in a pinch, but professional teeth whitening is the best way to reduce or eliminate stains resulting from years of discoloration. We provide a customized whitening system with a controlled gel formula for long-term, radiant results.
Whitening treatments begin with a consultation and exam to ensure you're a candidate for treatment. During treatment, we carefully measure and apply the whitening gel to your teeth. After a short time, we remove the gel to reveal noticeably whiter teeth in just one treatment.
We can customize your teeth whitening to reduce sensitivity if needed. Our team has years of experience and knows how to make your whitening experience safe and comfortable.
Does Dental Insurance Cover Cosmetic Dentistry?
Most dental insurance plans do not cover cosmetic dentistry procedures. We recommend reviewing your dental policy to determine whether cosmetic procedures and treatments are covered. If your insurance plan doesn't offer cosmetic coverage, we can help keep your out-of-pocket costs low.
Take the First Step to Your New Smile
The team at Dental Avenu is here to help you achieve the smile of your dreams. Call 786-703-4978 to learn more about our cosmetic dentistry services today!
Ready to Schedule an Appointment?