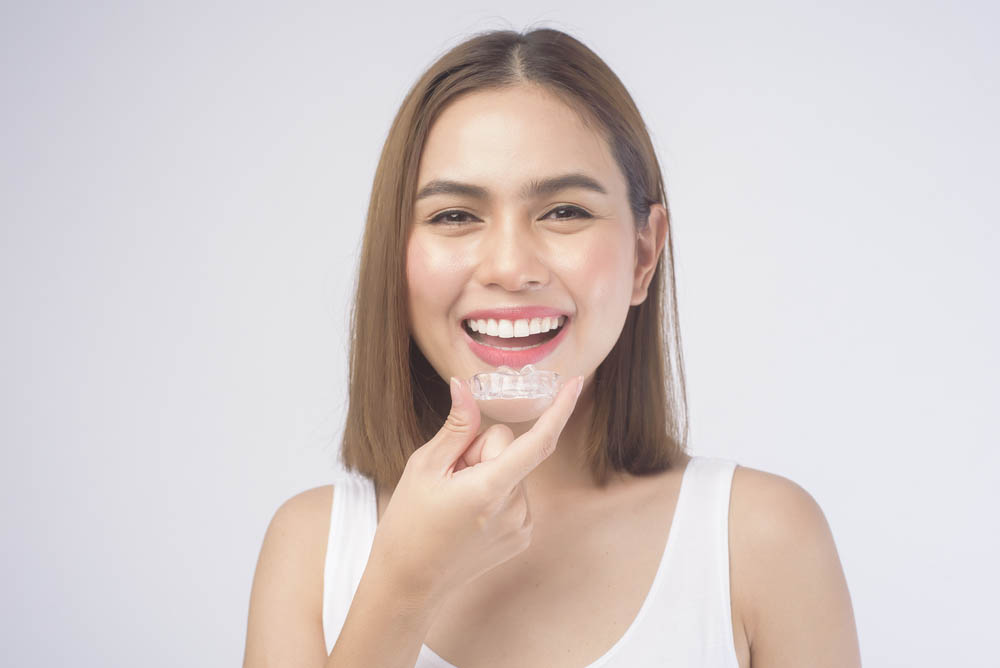 The weather and amenities bring people to Miami, FL, by the thousands for business, beaches, and the promise of a better life. Why should you hide your smile when you enjoy everything Miami offers? Give yourself and your family a straight smile with Invisalign aligners at Dental Avenu.
What Is Invisalign?
Invisalign is an orthodontic treatment that gradually aligns teeth to create a more natural and healthy-looking smile. Patients receive a series of Invisalign aligners; each aligner brings the teeth closer to proper alignment. Invisalign offers several unique benefits to patients looking for a straighter smile:
You can remove them for eating
You can brush and floss your teeth like normal
They are more comfortable
They create a more natural appearance
The Invisalign Process
After a consultation to decide whether Invisalign is the appropriate treatment, the dentist will take impressions of the teeth. The dentist will then use them to create 20 and 30 aligners. Patients generally wear the aligners for at least 22 hours per day when not eating, brushing, or flossing.
Your dentist will explain how to remove, insert, and care for the aligners. Follow the instructions diligently, even if they cause some discomfort.
Over the course of the treatment, your teeth will gradually shift into the correct position to reduce crowding and spacing problems. You might need to wear retainers after Invisalign treatment.
How Long Does Invisalign Take?
An Invisalign treatment can last from a few months to over a year. The length of Invisalign treatment and the number of aligners depends on the misalignment severity. Severely misaligned teeth require more steps and more time to respond to treatment than minor dental issues.
Your dentist will advise you about the treatment times for Invisalign compared with braces. Everybody's experience is different. If someone you know took longer to respond to Invisalign, that does not mean that you will have to wear aligners for the same length of time.
Is Invisalign Right for Me?
Invisalign's benefits make it the first choice for many patients. However, in some cases, dentists recommend traditional orthodontic treatments. Although Invisalign offers several benefits, there are various other factors to consider, including:
Invisalign can cost more than braces
Removing the aligners before eating can be inconvenient
Some patients may have difficulty adhering to the long wear time requirements
Choosing between Invisalign and a traditional orthodontic treatment is a personal decision. . At Dental Avenu, we allow all our patients to make informed decisions, and we do not push patients to have treatments that they do not want or need.
Getting Invisalign Treatment with Dental Avenu
Dental Avenu uses the latest technology to make every visit to the dentist as efficient and comfortable as possible. We strive to provide a welcoming and supportive environment for all our patients.
You can have straighter, more attractive teeth before you know it with Dental Avenu. To schedule a consultation with an experienced dentist about Invisalign treatment or any other dental procedure, call 786-703-4978. We make your oral health our highest priority, and we look forward to showing you why the Miami, FL, community chooses Dental Avenu.
Ready to Schedule an Appointment?