Teeth Cleaning
Contact Dental Avenu today to learn more about our dental services.
Book an Appointment
Miami Teeth Cleaning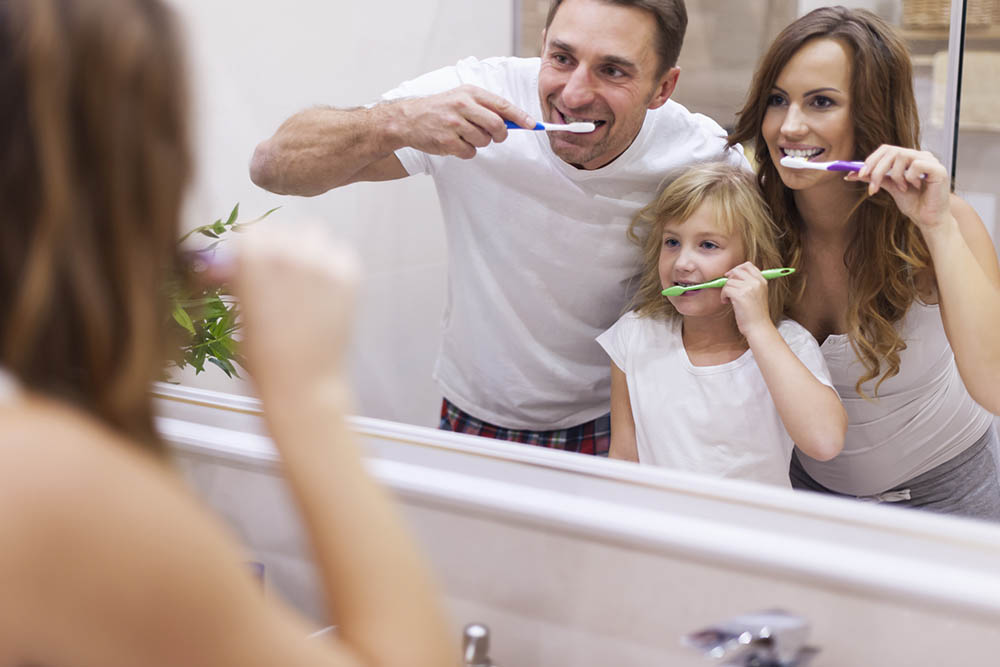 Ensure fresh breath and a brighter smile with professional teeth cleaning. Call 786-703-4978 today.
The mouth is the perfect environment for bacteria growth. It's warm and conducive, and there's plenty for the bacteria to feed on. However, the by-product of the bacteria activity can cause many dental health problems, including enamel degradation, tooth decay, cavities, gum disease, and tooth loss.
Regular professional teeth cleaning and excellent oral hygiene counteracts the impact of the bacteria in your mouth.
At Dental Avenu, our teeth cleaning procedure removes plaque, tartar, and stains. The procedure reduces the risk of oral health problems and improves your breath. Our team of dental hygienists keeps you comfortable during the procedure, ensuring a comfortable cleaning experience.
Book your cleaning today.
Getting Ahead of Dental Problems with Regular Teeth Cleaning
Regular teeth cleaning (once every six months) has many benefits, but one of the most important is that it can help us identify oral health problems in their earliest stages. We use state-of-the-art technology to perform a complete dental exam before the cleaning procedure to uncover any problems within your teeth and gums.
Our team of experts, led by Dr. Diaz, can identify the signs of tooth decay, oral cancer, and more while they are in their earliest stages. If you need advanced treatment, we'll go over your options together.
Where there are no major oral health issues, we'll highlight spots you're missing while cleaning your teeth at home and provide education on how to reach them.
The Teeth Cleaning Process
On average, teeth cleaning procedures take around 30-60 minutes. The process begins with examinations (including digital x-rays). After this stage, we progress to different stages of the cleaning process:
Plaque and Tartar Removal
Brushing and flossing at home is a good way to limit dental plaque. However, you're unlikely to reach the plaque between your teeth and at the gum line. We remove plaque and tartar using special instruments, including scalers.
Teeth Polishing
After plaque and tartar removal, we polish your teeth using a special brush and gritty tooth polish. The brushing is a bit noisy, but it's an integral part of the teeth cleaning process.
Professional Flossing
We use professional flossing material to reach between your teeth and remove any leftover tartar and plaque. During this stage, we watch for signs of gum bleeding.
Final Rinsing and Checkup
Throughout the cleaning, you'll rinse your mouth a few times. However, we'll give you some fluoride-rich liquid to rinse your mouth at the end of the cleaning. The final rinse will remove every trace of tooth polish remaining on your teeth.
When it's all done, we'll examine your teeth one more time to check for any areas of concern. Where there are none, we'll discuss oral care at home before ending the appointment.
Book Your Teeth Cleaning Appointment Today
Excellent oral hygiene does a lot more than giving you a bright smile. Oral damage can affect other parts of your health, including your immune system and heart. Routine cleanings can keep the bacteria activity in the mouth under control.
Call Dental Avenu today at 786-703-4978to schedule your teeth cleaning with an experienced dentist in Miami, FL.
Ready to Schedule an Appointment?