Emergency dentistry in South Miami
Contact Dental Avenu today to learn more about our dental services.
Book an Appointment
Emergency Dentistry in South Miami: Your Trusted Dental Avenue
Dental Avenue, your go-to destination for exceptional dental care in South Miami. We understand that dental emergencies can occur at any time, causing pain and discomfort. That's why our dedicated team, led by Dr. Sandra Diaz, is here to provide you with top-notch emergency dentistry services when you need them most. With a wide range of dental specialties, including General Dentistry, Cosmetic Dentistry, Orthodontics, Endodontics, Oral Surgery, Restorative Dentistry, Sedation Dentistry, Sleep Apnea Treatment, and Botox, we are your comprehensive solution for all your dental needs.
When it comes to emergencies, we believe in prompt and effective care. Our experienced and compassionate team is well-equipped to handle a variety of dental emergencies, ensuring that you receive immediate attention and relief. Whether you're experiencing severe tooth pain, a broken tooth, a knocked-out tooth, or any other urgent dental issue, our Emergency Dentistry services are tailored to address your needs efficiently.
At Dental Avenue, we prioritize patient satisfaction and strive to exceed your expectations in every aspect of our service. Our commitment to excellence is reflected in the positive feedback we consistently receive from our patients. Time and again, they recommend our establishment as the premier choice for emergency dentistry in South Miami.
Why Choose Emergency Dentistry in South Miami at Dental Avenue?
Immediate Care: Dental emergencies can be distressing, but with our Emergency Dentistry services, you'll receive immediate care and attention, providing relief from pain and discomfort.

Comprehensive Services: At Dental Avenue, we offer a wide range of dental specialties, ensuring that all your emergency dental needs are met under one roof. From restorative procedures to orthodontic solutions, we have you covered.

Expert Team: Dr. Sandra Diaz leads our team of skilled dental professionals, all of whom have extensive experience in emergency dentistry. Rest assured that you are in capable hands.

State-of-the-Art Facilities: We believe in staying at the forefront of dental technology. Our modern facilities are equipped with the latest advancements, enabling us to deliver the highest standard of care.

Personalized Approach: We understand that each patient is unique, which is why we take the time to listen to your concerns and tailor our treatments to meet your specific needs. Your comfort and satisfaction are our top priorities.

Dental Insurance Accepted: We work with a wide range of dental insurance providers to ensure that your emergency dental care is accessible and affordable.

Convenient Location: Our dental office is conveniently located in South Miami, making it easily accessible for residents and visitors alike. Feel free to contact us at 786-703-4978 to make an appointment or reserve your emergency dental care slot.
when it comes to emergency dentistry in South Miami, Dental Avenue is your trusted partner. Led by Dr. Sandra Diaz, our dedicated team is committed to providing exceptional dental care in a comfortable and welcoming environment. Don't let a dental emergency disrupt your life – trust us to provide you with immediate relief and comprehensive solutions. Contact us today and experience the excellent dental service that our patients recommend wholeheartedly.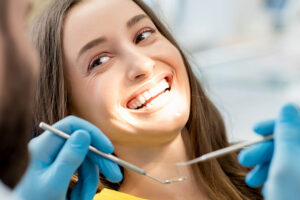 Ready to Schedule an Appointment?