Pinecrest orthodontics
Contact Dental Avenu today to learn more about our dental services.
Book an Appointment
Dental Avenu: Benefits of Pinecrest Orthodontics
Are you looking for quality dental services in Pinecrest? Look no further than Dental Avenu! Our team of experts, led by Dr. Sandra Diaz, provides a range of dental services including general dentistry, cosmetic dentistry, orthodontics, endodontics, oral surgery, restorative dentistry, sedation dentistry, emergency dentistry, sleep apnea treatment, and Botox. In this blog, we'll take a closer look at the benefits of Pinecrest Orthodontics, which is one of our most popular services.
Straight teeth: One of the most obvious benefits of Pinecrest orthodontics is that it gives you straightened teeth. This means you can enjoy a more confident smile, free from the insecurities that crooked teeth can cause.
Improved oral health: When your teeth are straight, it's easier to keep them clean and healthy. This reduces your risk of gum disease, cavities, and other dental problems.
Better bite: Orthodontic treatment can help fix an uneven bite, which can cause discomfort and even pain when chewing. A better-aligned bite also helps prevent issues such as jaw problems and teeth grinding.
Enhanced speech: Crooked teeth can sometimes affect your speech, causing you to whistle or lisp. Orthodontic treatment can help correct any speech impediments caused by uneven teeth.
Comfortable experience: At Dental Avenu, we use the latest technology and techniques to make the orthodontic treatment as comfortable as possible. We also offer sedation dentistry for patients who experience anxiety or discomfort during dental procedures.
Faster treatment times: Thanks to our state-of-the-art technology, we can offer faster treatment times than traditional orthodontic treatment. In many cases, our Pinecrest orthodontic treatment can be completed in as little as six months.
Affordability: Our Pinecrest orthodontic treatment is competitively priced, making it accessible to everyone who needs it. We also offer financing options so you can get the smile you've always wanted without breaking the bank.
Positive testimonials: Our patients love the great dental experience they get at Dental Avenu. They rave about the quality of our care, the friendly and welcoming staff, and the long-lasting results of our Pinecrest orthodontics treatment.
If you're looking for quality Pinecrest orthodontics treatment, look no further than Dental Avenu. Dr. Sandra Diaz and her team are committed to providing the best dental care possible, and our Pinecrest orthodontics treatment is no exception. Book your appointment today by calling us at 7867034978. You won't regret it!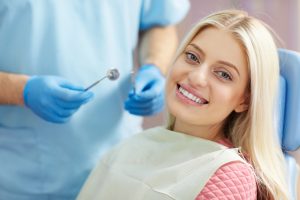 Ready to Schedule an Appointment?